Our CNC Laser Machine can cut through a wide range of materials with ultra detail. The bed is 4' x 8', and the laser can cut a variety of thicknesses.
---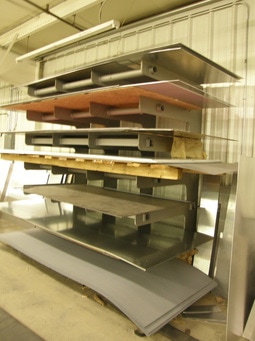 This rack was designed and fabricated in our facility to hold various 48" x 120" sheets of steel and aluminum stock. Our CNC Laser Machine cut these 1/2" and 1/4" plates to perfection.
---
Made with 1/8" aluminum, this bell was cut with our CNC Laser Machine.
---